Bill Imada, Founder, Chairman and Chief Connectivity Officer of IW Group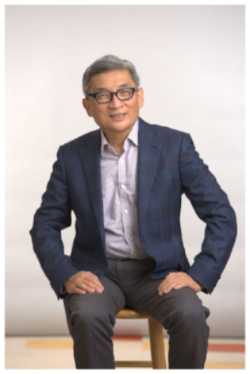 Bill Imada is founder, chairman and chief connectivity officer of IW Group, a minority-owned and operated advertising, marketing and communications agency focusing on the growing multicultural markets. For more than 20 years, Mr. Imada has worked with some of the top companies in the U.S., including American Airlines, City of Hope, Coca-Cola, General Motors, Godiva Chocolatier, HBO, Lexus, McDonald's, Southern California Edison, Verizon, Walmart Stores, Walt Disney Imagineering, Warner Bros. Pictures, and many others. His areas of expertise include advertising, branding, multicultural communications, marketing, crises management, and public relations.
Mr. Imada is active in the community and serves on several boards and advisory councils. His board service includes the Advertising Educational Foundation, California Asian Pacific Chamber of Commerce, Center for Asian American Media and the LAGRANT Foundation. Mr. Imada also co-founded the Asian & Pacific Islander American Scholarship Fund (APIASF) more than a decade ago and established the Asian/Pacific Islander American Chamber of Commerce & Entrepreneurship (ACE), an organization that is based in Washington, D.C. His efforts were recognized by The White House and he was invited to meet President Barack Obama with 12 other Asian/Pacific Islander American leaders. Mr. Imada was later appointed to the President's Advisory Commission on Asian Americans and Pacific Islanders by President Obama.
In 2016, Mr. Imada co-founded the National Millennial Community, an organization comprised of NextGen leaders from 27 states and the District of Columbia, whose mission is to break the negative stereotypes that often define millennials in the U.S.
Mr. Imada is Vice Chair of the PBS Strategic Planning Advisory Group and serves on the Diversity Advisory and Nominating and Corporate Governance committees and on the PBS Foundation Board.  He previously was vice chair of the Nominating and Corporate Governance Committee.  
Raymond Yu, Integrated Brand Manager at Dunkin' Donuts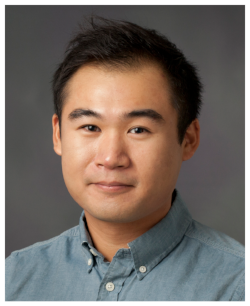 Raymond is Brand Manager at Dunkin' Brands. He is a customer centric leader with broad range of consumer and trade marketing background with international brands including PUMA, Hallmark, Payless ShoeSource, Gap and Banana Republic.
Throughout his roles Raymond has liaised with product, digital, insights, supply chain and other internal and external agencies to develop integrated marketing campaigns that exceed demand and sell-through expectations. Pinnacle product launches include Girl Scout Cookie Inspired Coffees (Dunkin' Donuts); FENTY Puma by Rihanna Apparel/Footwear (PUMA); Disney Frozen Shoes/Accessories (Payless ShoeSource).
He is a creative product marketer with experience in brand strategy, product development, category management, retail marketing, digital campaigns and experiential events. Raymond is also a curious foodie, photographer and jet setter who enjoys being inspired by others every day. 
Junaid Hoosen, Executive Director at Ernst & Young LLP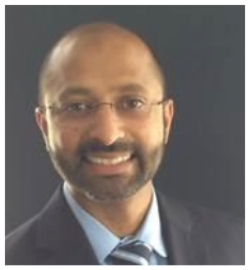 Junaid's career has been focused on working closely with senior management and C-level executives to decompose complex business problems, facilitate the design of innovative solutions and improve business decision making.
As an Executive Director in EY's Advisory Services practice, Junaid focuses on helping organizations better manage and benefit from their risk practices in areas ranging from IT Risk Management to Cyber Security and Robotic Process Automation (RPA). Junaid has spent more than 21 years serving multinational companies in the technology, life sciences, retail, manufacturing, healthcare, real estate and a variety of other industries. Junaid's information technology knowledge and experience within various industries have allowed him to effectively lead multinational teams in addressing issues of varying complexity and translating these into business opportunities and risks.
Manish Mandhwani, Manager in Advisory Services at Ernst & Young LLP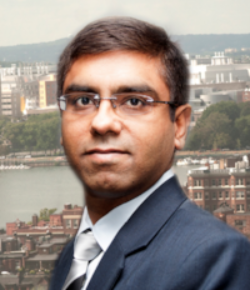 Manish is a Senior Manager in the Advisory Services practice at EY. He has ten years of experience and is based in the Boston office. Manish has extensive experience in internal audit and internal control services and serves clients across industries. He is a core member of EY's Northeast Robotics Center of Excellence and is leading engagements in this domain.
Tamie Phan, Diversity Consulting and Sourcing Manager at State Street Corporation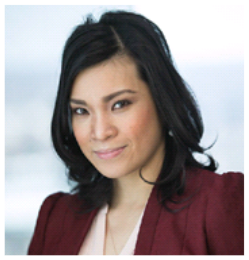 Tamie is currently a Diversity Consulting and Sourcing Manager at State Street Corporation. Pulling from her years of experience in working across generations, she drives the strategy for sourcing and recruiting talent from college to AVP levels. With 9 years of starting new programs, she is a motivated self-starter, creative thinker, and problem solver.
Tamie identifies critical sourcing and pipeline needs by managing the strategic partnerships with external diversity organizations and universities. She also creates the branding strategy for State Street at national conventions, local fairs, and campuses. To ensure talent matches with current and future opportunities, she maintains the diverse candidates management and tracking process.
Eleana Pham, Corporate Finance State Street Corporation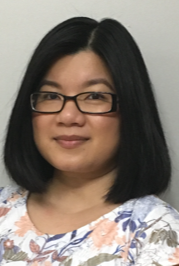 Eleana is a financial services professional with 10+ years of experience, specializing in regulatory policies and risk management. Her current role at State Street is to project manage the Finance and Risk Management team. She is highly skilled in influence leadership, getting quality results through building partnerships and collaborating on cross-organizational teams. She is responsible for global solutions to address critical challenges and mitigate risk for the different businesses.
Eleana is a Member of the Corporation for National Braille Press and under her leadership more than 5,000 braille books have been produced by volunteer efforts. In addition, Eleana constantly promotes diversity, inclusion and talent by serving as a steering committee member of the State Street's Disability Awareness Alliance. Here, Eleana leads the Talent Acquisition Subcommittee which collaborates with Global Human Resources to oversee the year round internship program for high school and college students.
Eleana completed her Bachelor of Science in Management from Simmons College.
Sasha Said, Vice President, Leerink Transformation Partners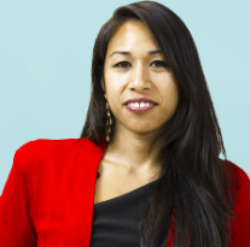 Sasha K. Said is a Vice President at Leerink Transformation Partners (LTP). Sasha has over 8 years of private and public equity, venture capital and digital health experience.
Prior to joining LTP, Sasha was an investor at Waypoint Capital, where she managed US/European diligence for over 700 deals. She was responsible for building the Investment Review Group at Waypoint, and launched a series of funds for investment in the life science industry. Prior to Waypoint, Sasha was a Long/Short/Private Equity Analyst at Water Asset Management, a hedge fund focused on investable trends in the global water sector. Sasha is also a Board member of Rimedio, an early stage pharma services company for which she is an angel investor.
Sasha earned her BA in business economics and East Asian history from Brown University where she was also a rower. She enjoys supporting the spirit of entrepreneurship even outside of work, using it to empower children through volunteer programs like Build, WeThrive, and Venture For America.
Mary Cheyne, Founder of Magnetic Podium, 2009 Public Speaking World Champion 1st Runner Up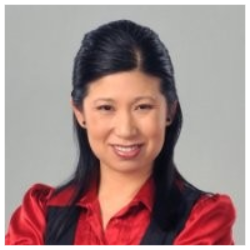 Mary began her career in software development and later discovered she had a passion for training and motivational speaking. During her 15+ years of experience training and speaking to over 15,000 people from more than 25 cities and multiple countries, Mary has learned one important thing:
To communicate and persuade effectively,the first person you need to convince is yourself.
Guided by this principle, Mary has devised tools and techniques to help you communicate and influence with impact.
Mary used these effective communication strategies to win the 2009 World Championship of Public Speaking 1st Runner-up Title. In this international contest Mary beat out more than 25,000 contestants from 14 countries.
Mary's communications accolades have been featured in The Boston Globe. She has appeared on TV Shows in New York and Massachusetts.
To learn more about Mary's session, please click here for more details.
Tina Wong-Russell, Executive Coach & Consultant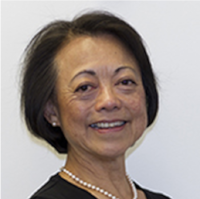 Boston-based Tina Wong-Russell consults on organizational transformation, leveraging her expertise in performance management and global learning and development. An executive coach and consultant, she has clients in both private and public sectors and has extensive global work experience, especially in Asia.

Her consulting engagements have included strategies and programs in organizational development and talent management initiatives, such as leadership development, performance & talent management, succession planning and learning & development. Her experience spans multiple industries and multinational organizations, with emphasis in life sciences and technology ranging from Fortune 500 companies to start-ups. She has also had multi-year consulting engagements with Federal Government Agencies, including Homeland Security, NASA and another large agency.

Tina holds an MBA and B. Sc. Degree in Communications and is fluent in English and Chinese. Her passion is in learning and development, and derives much satisfaction from helping people reach their potential.
Tiet Tran, Account Manager of CulturalCare Au Pair at EF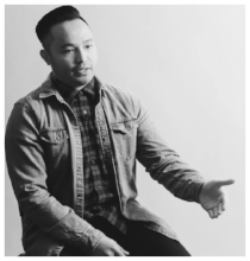 Tiet is an experienced Account Specialist working with corporate as well as individual clients. Coming from a journalistic background, Tiet uses his interviewing skills to push ideas forward. Tiet believes working with his clients at a partnership level in order to enhance innovation and strengthen his relationships.
Melissa Obleada, Diversity & Inclusion Program Manager at HubSpot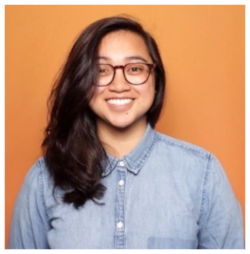 Melissa Obleada is the Diversity & Inclusion Program Manager at HubSpot, a marketing and sales software company in Cambridge with over 2000 employees worldwide. There, Melissa was the first employee at the company with an explicit focus on D&I, and a founding member of two employee resource groups: the LGBTQ+ Alliance and People of Color at HubSpot (POCaH). Originally from New Jersey, she attended Emerson College where she got her BS in Marketing and has been in Boston ever since. 
Hiren Thakkar, Director of Enterprise Data Solutions - Blue Cross Blue Shield of MA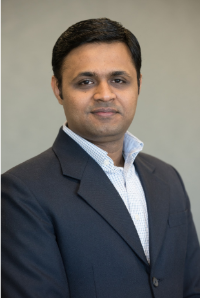 Hiren is the Director of Enterprise Data Solutions team at Blue Cross Blue Shield of Massachusetts. He is a seasoned healthcare technology executive with focus on data and analytics.
Hiren's career has been focused on closely working with senior management across the company to create processes, tools and technologies for a data driven decision making mindset. With an MBA from Babson College and 10+ years of experience in Healthcare,  Hiren brings a good mix of technical and business mindset to achieve BCBSMA's vision of making quality healthcare affordable.
As a firm believer of diversity & inclusion, Hiren has been involved in various employee resource groups (ERG) at BCBSMA. As a President of Asian Blue Community ERG, Hiren created wider and deeper awareness about Asian culture, hosted professional development seminars and mentored the high potential leaders to take ERGs to the next level.
Outside of work, Hiren loves cooking, playing volleyball, listening podcasts, spending quality time with his family & generating new business ideas.
9:00 AM - Breakfast with Bill
Register for a once in a lifetime opportunity to have breakfast with our keynote speaker, Bill Imada!
10:00 AM - Keynote: Being Your Authentic Self
Bill Imada
"When you're at an intersection, you don't always have to be looking forward, sometimes you can look left or right to find the answer" 
11:40 AM - Virtual Doppleganger
Raymond Yu
According to CareerBuilder, 70% of hiring managers use social media to screen candidates before hiring. Managing your online doppelganger is key to establishing your credentials. What does your doppelganger say about you? How does your online presence market your brand?
11:40 AM - Technology Transformation
Junaid Hoosen & Manish Mandhwani
To what extent is technology transforming the way you work? Many companies are now allowing employees to work remotely; up to 50% of employees have reported this trend. How do you leverage technology to maintain work - life (yin yang) balance, while still advancing your career?
11:40 AM - Bridging Generation Gaps
Tamie Phan & Eleana Pham
By 2019 millennials are on track to take over the workforce. From entry level to C - Suite,  connecting across multi-generations becomes a reality and a challenge. Regardless of the generation you're in, how do you work through hierarchical barriers?
2:00 PM - Meritocracy Alone is Not Enough
Sasha Said
The myth: your good work speaks for itself, and you will be appropriately rewarded. The reality: you need to have a marketing strategy for that next promotion, for being chosen for that high-visibility project, for your career advancement. It is not enough to find a mentor, coach or sponsor; you have to build a strong, purposeful network. Sasha Said has succeeded in the male-dominated, competitive venture world, and will share what else matters beside meritocracy.
2:00 PM - Innovative Communication
Mary Cheyne
Communication IS innovation. As we progress in this digital age, the pace of communication will continue to accelerate. How can you develop interpersonal skills while maintaining 2 way interaction?
2:00 PM - Breaking the Model Minority
Tina Wong-Russell
Asian-Americans are perceived through certain stereotypes leading to a misperception that Asians in America are all doing fine and don't need special attention. Is it true that Asian American's unique qualities and values allow them to overcome disadvantages and gain social mobility and success? What are the implications of these perceptions for the Asian in the workplace?
3:00 PM - ERG Panel Discussion: SynERGy
Moderated by Tiet Tran featuring Tamie Phan, Melissa Obleada and Hiren Thakkar!
How do we help each other become better employers? What steps do we, as corporations need to take in order to adopt a truly inclusive and diverse community? What steps have we taken to promote a culture where employees are encouraged to become their authentic and productive selves?