NAAAP Annual Bar-B-Q
It's that time of the year again! Join NAAAP Boston in collaboration with the Boston Asian Professionals Meetup for a day of great food and fun activities. Take in the summer weather, enjoy the fine food, participate in the raffle and outdoor gmes.
Don't miss out with this fun networking cookout!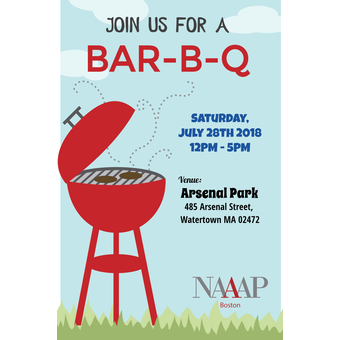 Arsenal Park, 485 Arsenal St, Watertown, MA 02472, USA