Pride Month Karaoke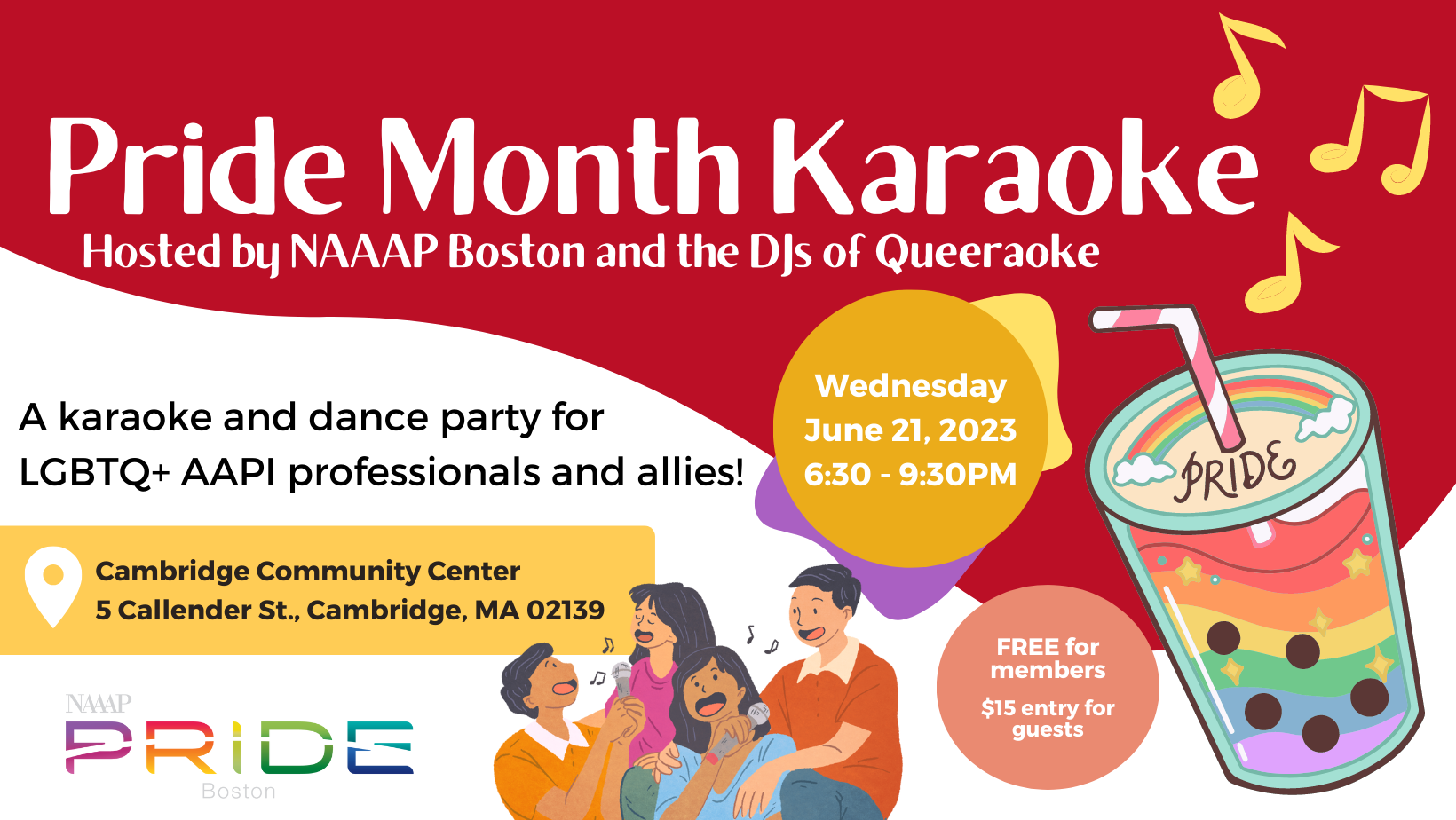 NAAAP Boston is partnering with the DJs of Queeraoke to host a karaoke night celebrating the LGBTQ+ AAPI community, in honor of Pride Month.
There will be opportunities to learn how to get involved with NAAAP and our upcoming national Leadership Convention. Please join us for a night of singing, dancing, and fun!
Please direct non-members to register on Eventbrite: tinyurl.com/NAAAPBostonQueeroke
Space is limited to 75.
***For over 15 years, Queeraoke has hosted events for the LBTQIA+ community in Greater Boston. Their popular Queeraoke weekly event at the Midway Cafe in Jamaica Plain is loved by many. They have been featured in Buzzfeed, Boston Magazine, Improper Bostonian, Dig Boston, Gazette and many more!***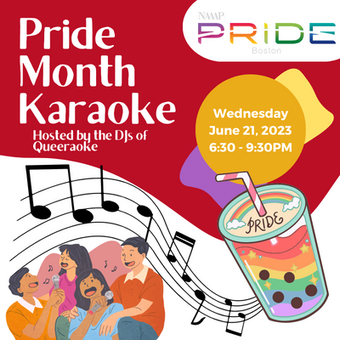 5 Callender St, Cambridge, MA 02139, USA