Speak Up Strategies: Being Heard in the age of COVID-19
Research has shown that women, immigrants, and professionals of color can find it challenging to speak up and establish credibility in the workplace. These issues are further exacerbated in the Virtual Workplace, where professionals need to be more proactive and assertive to be visible with their managers and teams.
This conversation will address these unique communications challenges and provides strategies to speak up and be noticed in the Virtual Workplace.
Feat. Judy Shen-Filerman
Judy Shen-Filerman is the CEO and Leadership Sherpa of Dreambridge Partners, a cross-cultural leadership training and consulting firm, focused on galvanizing Best Self, Belonging, and Collaboration as key drivers for organizational innovation and productivity.
A Harvard College and Harvard Business School graduate, Judy also led innovative businesses at Procter & Gamble, Campbell Soup Asia, and Polaroid. As the youngest executive at Polaroid, leading a half-billion dollar product portfolio, Judy catapulted Polaroid into their first-ever e-commerce business.
Please join us in this session to learn more about the communication strategies that you can employ in your next virtual workplace meeting to heighten your own presence and credibility. Take advantage of this free webinar to learn, practice, and master being seen and heard in the virtual workplace!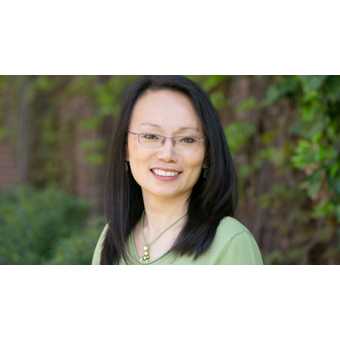 Link will be available in confirmation email.