WIN & WINE Spring Social
**Look for NAAAP WIN & Wine Spring Social signs on our reserved table!**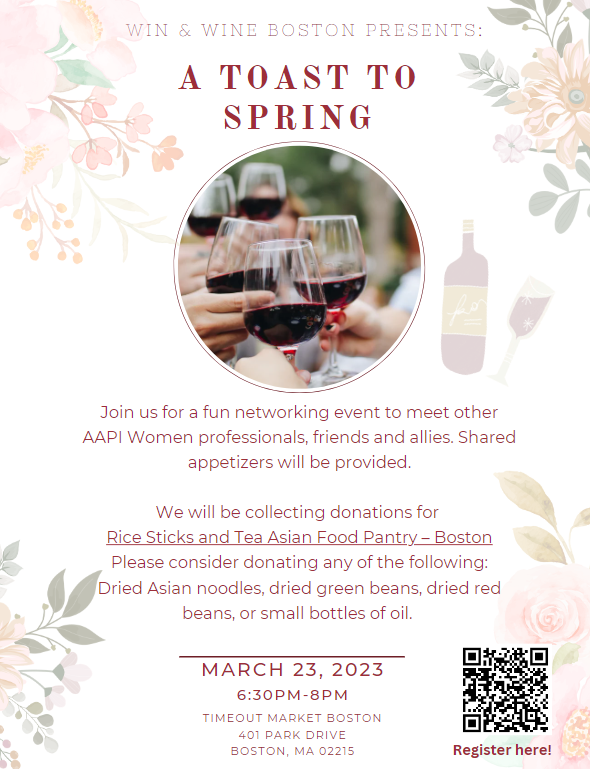 Join us for a fun networking event to meet other AAPI Women professionals, friends and allies. Shared appetizers will be provided.
We will be collecting donations for Rice Sticks and Tea Asian Food Pantry – Boston
Please consider donating any of the following:
Dried Asian noodles, dried green beans, dried red beans, or small bottles of oil.
Check donations are also accepted, please make it payable to:
Ricesticks and Tea c/o AACA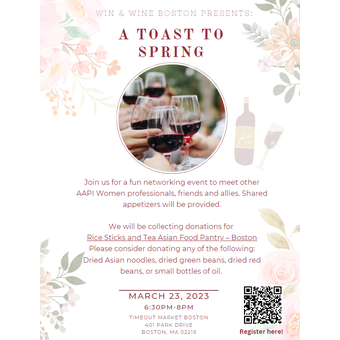 Time Out Market, 401 Park Dr, Boston, MA 02215