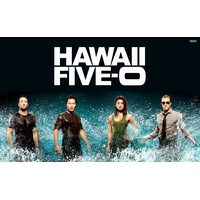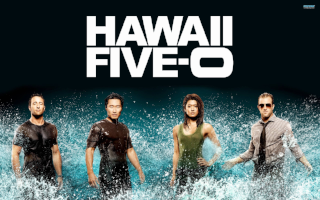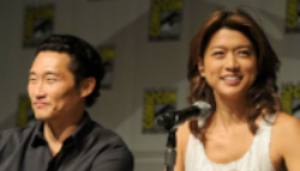 by Michelle Chung, NAAAP Summer Intern
Most recently, Asian American actors Daniel Dae Kim and Grace Park ended their contracts with CBS after seven seasons on one of the network's most popular shows, Hawaii Five-0. The two decided to leave the series after being offered salaries that were 15% less than what the show's white co-stars Alex O'Loughlin and Scott Caan (who also benefit from back-end deals) received.
All four actors are credited for being in the same number of episodes (168 to be exact). Kim and Park are also the two central Asian American faces on the show. Hawaii Five-0 is famously known for its backdrop location, where Asian and Pacific-Islander locale represent the majority population.
Kim and Park's fight for equal salaries not only highlights pay inequity for Asian Americans in Hollywood, but also a wide range of professional industries. In many cases, minorities are put at a disadvantage because of their race or ethnicity and oftentimes earn less than their white counterparts.
According to the https://nwlc.org/National Women's Law Center, for every dollar paid to a white, non-Hispanic man, an Asian woman who works full time only receives 85 cents, resulting in a loss of approximately $9000 every year. Furthermore, Pakistani, Thai, Hawaiian and Vietnamese women receive less than $0.80 to every white, non-Hispanic man's dollar, while Burmese women make only $0.44. Even when they may have the same educational attainment, white, non-Hispanic males still earn more than Asian American women for the same work.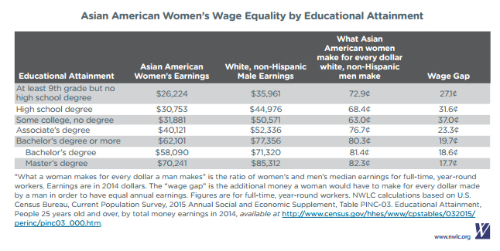 When pay discrepancies occur, it is important for Asian American employees to take the initiative and negotiate for more benefits. However, most employees do not negotiate because either they don't know how to negotiate or could simply be afraid to speak up, as seen in research conducted by salary.com. In consequence, Asian American employees continue to face enduring challenges for equal pay and for a voice in the workplace.
But even with this knowledge, what can Asian American professionals do about it?
The most effective way for Asian Americans to feel confident in their negotiation skills is to learn helpful negotiation tips and to practice speaking to others. They can seek support from affinity groups such as the National Association of Asian American Professionals (NAAAP): an organization filled with experienced career professionals who can provide the most valuable advice.
NAAAP helps individuals become leaders in the workplace by offering them valuable resources, interactive workshops and network connections. They recognize that employees, particularly Asians, may feel nervous or unsure about speaking up to their employers about receiving higher benefits.
In order to help members build their confidence, NAAAP has hosted professional development workshops that teach members about topics such as maximizing your middle management skills, finding a mentor, or building their professional network. In fact, NAAAP Boston has recently hosted a salary negotiation workshop, bringing in executive business directors to speak to members. As a result, members can be more educated in not only on how to ask for the compensation they rightfully deserve but also how to advance their career development.
Reaching pay equality is a difficult task, just as asking for a higher salary might be. Even so, as Daniel Dae Kim said (through a post discussing his choice to leave his job): "the path to equality is rarely easy."
NAAAP, in teaching Asian American professionals how to become more informed and confident leaders, encourages the Asian American community to have more prominent voices in their workplace - and consequently, in their own lives as well.
Below are some tips to reach a successful negotiation for the best possible compensation packages:
Do your research. If you're going to request for higher benefits than what's being offered, it's important to have evidence and facts that will better persuade your employer. How much does the company typically offer their employees? What is the average pay for the position you're interested in? What is the average salary in your area? Being able to justify your negotiation makes your request more reasonable and comprehensible.

Recognize your value to the company. Reflect on what you'd be able to offer to the company based on your professional background. Emphasize the amount of time you've been in the field, your specific skills, your past experiences - relaying this information to your employer can help them understand not only how much work you've done for them in the past, but how you can help them improve in the future.

Don't just think about base pay. While employers might not be willing to offer higher base salaries, there are other benefits that may be more negotiable, such as more vacation days or a greater health or retirement plan. Think about what benefits are important to you. NAAAP has hosted workshops on budgeting in the past to help members understand what they might need in the future and how to save that over time.

Be confident in yourself. Despite the fear that may come from negotiating for a higher salary, it's important to acknowledge when you deserve greater rewards for your hard work. Still expect multiple questions and a possible 'no', and don't forget to stay professional, but remember that your work is valuable and should be rightfully recognized.
If you want to learn more about the National Association of Asian American Professionals - Boston chapter, please visit www.naaapboston.org or email us at info@naaapboston.org.
---