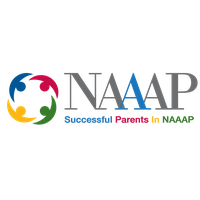 With a mission to assist parents in balancing their family, personal and work lives, NAAAP Boston has officially launched SPIN (Successful Parents in NAAAP): a NAAAP national program that offers members the resources necessary to be successful parents and successful professionals.
Especially with so many taxing family demands expected of them constantly, parents must often sacrifice the quality of their work or personal lives. As NAAAP Boston's Associate Director of SPIN Joanna Jung explained, "Parenting takes time, patience and planning. It is difficult to prioritize self, children and work each day."
Through SPIN, however, NAAAP Boston plans to supply parents with advice on the most effective ways to support their children while supporting themselves. Specifically, with discussions on human development (such as bicultural identity, psychosocial development and cognition), parenting, fathering and family-work balance, parents can attain the information they need to make the most effective parenting decisions. The discussions would also focus on raising children in differing social, economic, political and cultural contexts.
Additionally, SPIN aims to collaborate with community organizations such as professional parenting coaches and tutoring services. SPIN hopes to encourage children to become involved in their community through service projects, outdoor trips (such as nature hikes, cross-country skiing, snowshoeing), STEM activities and a potential mentoring program where young adults work with teens.
NAAAP Boston will be hosting their first SPIN event titled "Tantrums! Prevention and Management" on June 25 at 11:00 a.m. to 12:30 p.m. in Faxon Park, Quincy, MA. Inspired by the television series Super Nanny, NAAAP Boston wanted to focus on supporting toddlers and preschool aged groups. Participants will have the opportunity to converse with one another on how to prevent or manage children's tantrums. There will be an optional lunch at a restaurant in the area afterwards.
By offering SPIN and the resources that parents might not know about or have the time to reach, NAAAP Boston hopes that they can support parents in advancing their professional and personal goals.
Please contact joanna.jung@naaapboston.org for more information.
Photo from NAAAP RTP SPIN program.
---