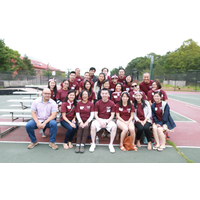 Are you looking for opportunities to build and expand your marketing/communication skills? Are you a positive, hard working, and energetic person who loves to take on challenges? Are you someone who wants to make a significant impact on the Asian American community? Can you wear multiple hats, strive for excellence and look for opportunities to learn to grow professionally?
NAAAP Boston's Marketing Committee might be the right fit for you!
The Marketing Committee develops and implements marketing plans that increase a strong brand identity of NAAAP Boston and leverages the communication resources effectively to market our signature events against our strategic goals. We seek to increase the relevance of NAAAP Boston's branding and align our mission-based events with the interests of our members, sponsor companies, and our leaders.
We are looking for a selected group of 5 volunteers to build/expand their marketing skills. We are also looking for individuals who are willing to contribute the Asian American community.
We are looking for volunteers who fit the following criteria:
1-2 years of experience in marketing at the volunteer/work capacity

Familiar with social media

Commit to volunteering for NAAAP Boston for at least 1 year

Organized and pays attention to details

Able to manage multiple projects

Adaptable to change

Be able to work independently and collaboratively with a team

Strong written/verbal communication skills
Benefits/Perks:
One Year Free Membership of NAAAP

Professional Training on building their marketing skills from actual experts in the field

Discounted/Free entry to NAAAP's other professional development workshops and networking events

Opportunities to network and build relationships with NAAAP Boston's Leadership team and Board of Directors
If you are interested in joining, please fill out this form by Friday, April 27th, 2018.
If you have any questions, please email recruiting@naaapboston.org.
---