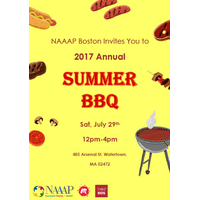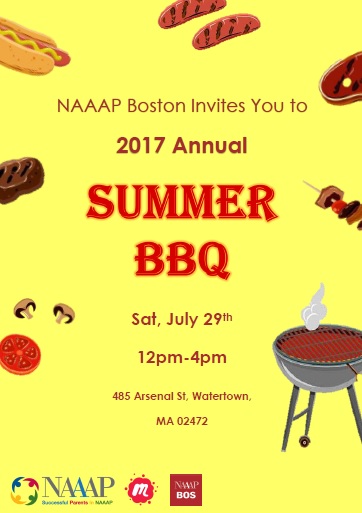 It's that time of year again!! NAAAP Boston, in collaboration with Meetup, is hosting its annual picnic at Arsenal Park in Watertown so come and join us for a day of great food and fun activities! Our picnic is an excellent way to meet fellow NAAAP members, reconnect with friends, and make new connections. You will have the chance to relax, take in the summer sunshine, enjoy some fine barbecue fare, join in on a few outdoor games, and even participate in a raffle. Last year more than 125 people attended this event, so you won't want to miss out!!

Buy tickets now before it's gone! https://goo.gl/2VXGQg
$5 discount for Meetup members!!
Save $15 if buy tickets with our membership bundle!
---