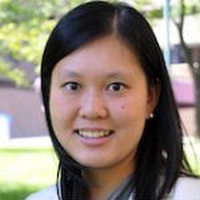 Dear NAAAP Boston Friends and Partners,
I hope that you and your families have had a wonderful holiday and are enjoying the beginnings of the new year. As we move into 2017, I would like to thank all of you: Leaders, Members, Sponsors and Partners for all of your support to NAAAP Boston. Our 30th Anniversary Conference and Gala last October highlighted the accomplishments and progress the Boston chapter has made and it couldn't have been done without you all.
I'd like to recognize and thank our outgoing Executive Team: Jesse Nandhavan (President), Joanna Chua (VP of Programming), and Yan Yu (VP of Relations) for their contributions and all of their hard work. I personally have learned a lot from them and am honored to have had the opportunity to be part of this strong leadership team.
As we move forward, I am very excited to announce that NAAAP Boston will be implementing a new realignment of the organization structure to better serve and add value to our community.
Please join me in welcoming our newly appointed Executive Team:
Amy Qiu - VP of Community Engagement
Iyleen Summer - VP of Operations
Mimi Chan - VP of Sponsorship
Sara Choi - VP of Member Relations
Shi Hui (Cece) Liu - Chief Financial Office
All of our new executives have been committed to NAAAP Boston and are capable, passionate and dedicated leaders. I am very grateful to have them on my team and cannot wait to see what we can accomplish together.
Please join me in congratulating and welcoming our new executive team. Thank you again for your dedication to NAAAP Boston and let's continue to build leaders together in 2017!
Sincerely,
Victoria (Vicky) Liu
President & CEO
---