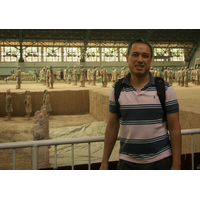 Kin Kwan was born in Hong Kong and grew up in New York City, but moved to New England in 1998. He is an avid skier, a novice photographer, and also likes to travel (having been to over thirty countries for business and pleasure). While attending Bernard M. Baruch College of New York, he was able to complete his education for under $1,000 per year. He graduated with a Bachelor's in Business Administration with a concentration in Accounting and has a license as a Certified Public Accountant in the State of New York.
Kwan is an international tax professional with over thirty years of experience specializing in cross border transactions, mergers, and acquisitions; he was in charge of the Hasbro tax department (made up of 17 professionals) prior to his retirement this year. He is currently a member of the Board of Directors at NAAAP. As part of the board, he is responsible for the strategic direction of NAAAP and provides support toward any operational issues on a needed basis. He also works with NAAAP's CFO on the organization's finances, which includes budgeting and reporting.
A colleague that was involved with the National Chapter suggested for Kwan to join NAAAP. He was introduced to the organization by meeting with several officers and members of the Board of Directors. After many discussions, it was made obvious to him that members of NAAAP were (and still are) passionate about the organization and that NAAAP has made significant contributions to the Asian American community in Boston. He has been with NAAAP since the beginning of the year, as it provides him with a chance to give back to the Asian American community and become involved with the new generation of leaders within that community. He believes that, especially in the current political climate, it is more important than ever to support our community.
Read more about Kin here.
---